We create value through the investment life cycle
The job of the Risk Strategies Private Equity Practice is to ensure you are able to raise your next funds. We accomplish this by:
Insuring the internal rate of return (IRR) of the fund by protecting the balance sheet of portfolio companies, therefore preventing bankruptcies
Guaranteeing you never need to call capital from limited partners for indemnification
Uncovering hidden liabilities and previously unforeseen P&L impact during due diligence
Creating competitive advantage during the bidding process via our transactional risk expertise
As you navigate investment deals that are complex and costly, you also face mounting pressure to deliver investor returns and competitive value. Threats are everywhere in the form of antitrust allegations, cybercrime, fraud, compliance, ESG, catastrophic events, and regulatory standards. These issues can put everything you've built at risk.
You need a private equity-focused insurance broker who understands these implications and your business – a partner with the strategic counsel, intellectual capital, and industry expertise to identify vulnerabilities and liabilities hiding within business opportunities.
Partner with a leader
The Risk Strategies Private Equity Practice is the industry leader with over 125 experts dedicated solely to PE and M&A bringing diverse backgrounds to work as client advisors in the complex world of mergers, acquisitions, divestitures, IPOs, SPACs, and investment deals.
We operate as a national practice, with a local presence, proudly counting over 275 private equity firms and thousands of portfolio companies among our client base. What makes us different is what we offer and how we do it – delivering the transaction experience, industry relationships, market access, sector expertise, and global resources of a large firm, with the hands-on, responsive, focused, and service-oriented characteristics of a smaller, boutique firm.
Our long-standing history in the market includes decades of experience with industry leadership borne from our specialty divisions Krauter and Securitas Insurance Partners. We excel in new business growth and exceed our client's expectations.
Solution driven expertise
Our team is focused exclusively on strategic sponsors, private equity, and the alternative asset community. We will work with you to develop comprehensive risk management solutions across all steps of the investment cycle – pre-transactional insurance due diligence, transactional solutions and post-transaction placement, and portfolio value creation services.
We specialize in:
Pre-transactional Insurance Due Diligence
Transactional Risk (representation and warranties, tax, etc.)
D&O, Umbrella, and 401K Retirement portfolio programs
Management Liability and Initial Public Offerings (IPO) / SPAC
General Partnership Liability – Proprietary Manuscript Wording
Captive Solutions – One of the largest captive providers
Cyber Liability placement, security assessment consulting and p

roprietary coverage for the crypto venture capital community

Advanced Loss Control & Claims Advocacy Services
Protect your people, profits, and portfolio with a true partnership from a private equity leader.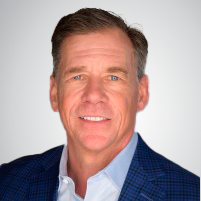 Subscribe and get the latest in your inbox.