Effective Employee Benefits Cost Mitigation Strategies
Increasingly, Finance and HR leaders are coming together to strike a balance between the costs of benefits against employee expectations and talent acquisition needs. This important partnership is essential to alignment with your organization's financial goals, particularly when identifying cost mitigation options.
Discover collaborative finance and HR tactics for business optimization and employee satisfaction, including:
How to look for cost savings with plan administrators and standalone partners
Where your organization may be able to scale back
Why taking an investment approach may be financially prudent
Download this insightful white paper, Effective Employee Benefits Cost Mitigation Strategies, and see the way forward.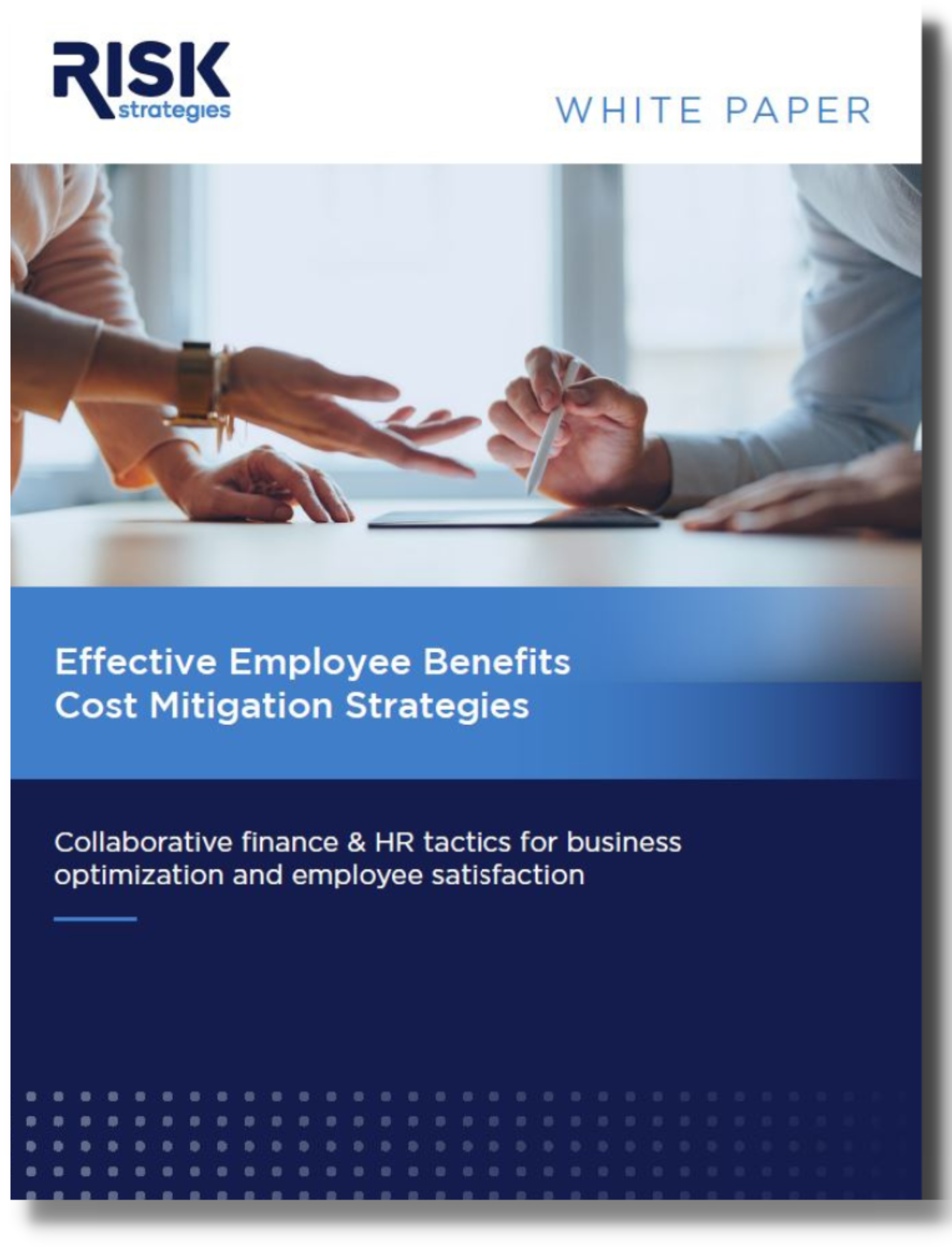 ABOUT RISK STRATEGIES
With more than 10,000 clients managed in our National Employee Benefits Practice, Risk Strategies delivers the high-quality, cost-effective, and compliant benefits programs and solutions employers need and employees value. Visit risk-strategies.com for the latest observations in employee benefits.
Risk Strategies is a specialty national insurance brokerage and risk management firm offering comprehensive risk management advice and insurance and reinsurance placement for property & casualty, employee benefits, and private client services risks. With more than 30 specialty practices, Risk Strategies serves commercial companies, nonprofits, public entities, and individuals, and has access to all major insurance markets. Ranked among the top brokers in the country, Risk Strategies has over 150 offices including Boston, New York City, Chicago, Toronto, Montreal, Grand Cayman, Miami, Atlanta, Dallas, Nashville, Washington DC, Los Angeles, and San Francisco. riskstrategies.com.