In modern interning, relationships are the foundation for a successful career. Learnings and navigational guidance become more important with each passing year.
We have been proud hosts of an industry-recognized Internship Program since 2018 and know firsthand how our commitment has made a long-lasting impact for students within our competitive space.
Our formal summer program has invested in our own company's future while providing valuable hands-on experience to college students considering an exciting and rewarding career in insurance.
A core objective of our robust intern program is to drive talent to a fulfilling career path in insurance and risk management. Purpose, skill development and networking opportunities, coupled with robust feedback and performance management, will provide meaningful career training, all while showcasing how insurance can be a career industry for lifelong success.
Our 10-week program includes limitless opportunities for engagement including:
An Intern Summit showcasing a rewarding career in an essential industry
Peer opportunities streamlined through our Risk Mate Program
Networking opportunities with leaders across the business sponsored through our Leadership Development Series
Coaching to best prepare interns for their career through our Professional Development Series
Support For Your Future Career
In the past, we have hosted Interns across a variety of specialties including Captives, Cyber, Claims, Corporate Marketing, IT, Employee Benefits, Healthcare, M&A and Private Equity. Each Intern's robust experience included full immersion within our business, and we look forward to new perspectives each summer as part of our program's commitment. During the past few summers, The Council of Insurance Agents & Brokers awarded a total of seven academic scholarships of Risk Strategies' Interns towards their college education. As we aspire to be a final destination workplace for future industry leaders, we truly believe that "CAREERS START HERE".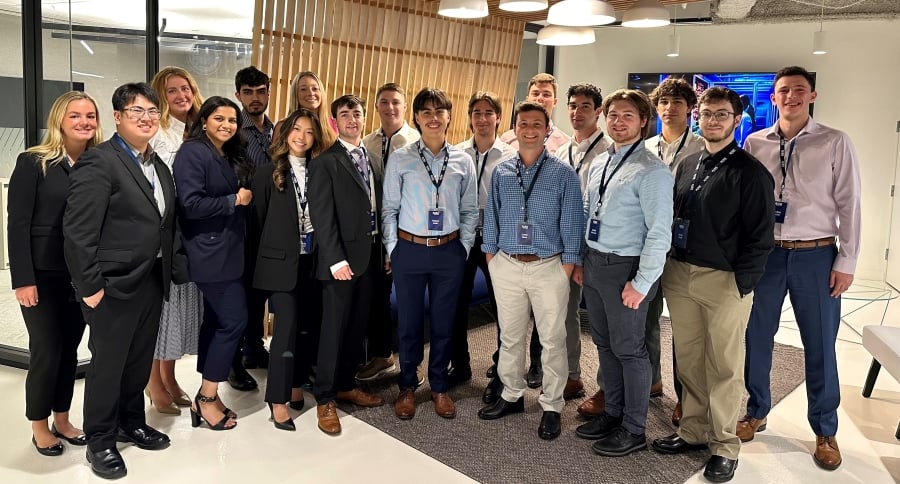 Intern Summit 2023
Risk Strategies is an equal opportunity workplace and is committed to ensuring equal employment opportunity without regard to race, color, religion, sex, sexual orientation, gender identity, national origin, disability, Veteran status, or other legally protected characteristics. Learn more about your EEO rights as an applicant.