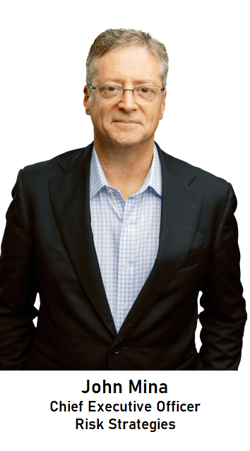 Welcome to our Risk Strategies 2022 Annual Report.
It was an exciting year for the Risk Strategies family on so many levels — we celebrated our 25th anniversary, achieved significant growth and client retention, and made strategic investments in talent and acquisitions.
Our company was founded in 1997 on the premise that an insurance brokerage could be more — a trusted risk management advisor and partner where a focus on employee and client needs would create value and success.
A Specialist Approach
Today, the Risk Strategies family is a diverse organization with multiple solutions and specialties. Working as a team, we use a variety of tools including risk transfer, risk retention, consulting, purchasing programs, and alternative risk products to help clients find the most efficient use of capital to succeed in their mission.
Risk Strategies is the 9th largest privately held insurance broker in the US with over 30 specialty practices in five core business segments:
Business Insurance
Employee Benefits
Private Client Services
Consulting Services
Financial & Wealth Services
2022 was also a year of reconnecting in person as we hosted face-to-face employee events in cities across the US. We all came away energized as we spent quality time together celebrating our achievements and our collective potential.
2022 Results
2022 was a major milestone year as we exceeded the $1 billion revenue threshold, significantly ahead of our 5-year strategic plan. This was truly a testament to the expertise and commitment of our people, our entrepreneurial approach, and bringing a strategic, holistic, specialist approach to our clients, so they can face the future with confidence.
On a pro forma basis, Risk Strategies ended the year with $1.194B of revenue, a 24.7% increase over 2021. Of the $236M in pro forma revenue growth, $78M, or 33%, came through organic growth, and $158M, or 67%, came through our M&A strategy.
Growth Segments
Virtually all of our specialty practices grew in 2022. The largest growth areas were Captives, Education Student Health, and Risk Strategies Consulting. In our product line segments, our strongest growth was within Surety and Cyber.
We are very excited about the potential of our new consulting business, launched in 2022, that grew out of five strategic acquisitions. Through this new platform we offer actuarial services, consulting services, healthcare claim audit services, and more all designed to provide insights and help quantify future financial risks for clients.
We welcomed 29 strategic acquisitions to the Risk Strategies family in 2022. Each new acquisition added depth, expertise, and strengthened our specialist approach. I'm very enthusiastic about what we will do together moving forward.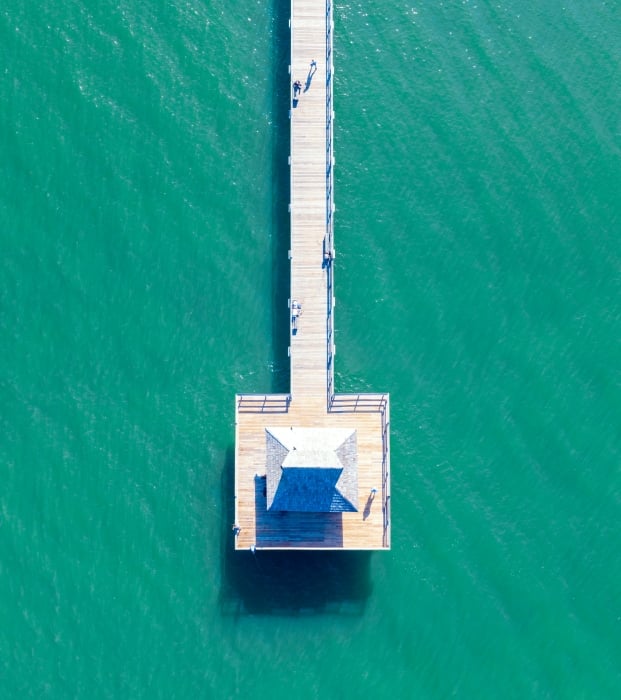 Superior Client Experience
With 92% overall client retention, we are delighted to deliver on our mission to help clients protect what matters most to them. We strive to be a trusted advisor and differentiate by providing deep industry expertise and superior client value by understanding our clients' objectives and delivering the right solutions for them.
Great People at the Core
We need top talent to deliver on our value proposition, to continuously stay ahead of risk, and understand clients and their industries. To do this successfully, we strive to be a destination workplace where our working life is fulfilling and rewarding, and employees can realize their potential. We are proud to have been named a Best Places to Work by Business Insurance for the past five years. Diversity, Equity & Inclusion is part of our core values, and we have employee-inspired support for our local communities in concert with the Risk Strategies Foundation.
Summary
Our success has enabled us to grow and scale our company and make significant investments in people, talent, and technology. The Risk Strategies family continues to grow, as does our voice and brand in the marketplace. We love what we do, and it shows.
We're looking forward to another great year.
Sincerely,
John Mina
Chief Executive Officer
Risk Strategies