2022 was a significant year for us as we achieved $1.194B in revenues. Surpassing the $1B mark during our 25th anniversary was a fitting milestone and confirms that we are delivering on our vision and executing ahead of our five-year strategic plan.
Pro forma Revenue Growth: 2018 - 2022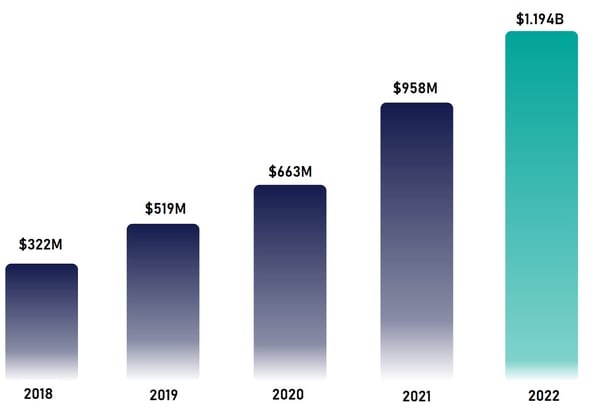 In 2022, we showed strong organic growth in Risk Strategies retail while also exceeding our M&A growth objectives. We now place over $12.5B of premium in the US insurance business marketplace. 2022 was a year of scaling and growing the company while maintaining the entrepreneurial culture that has fueled our growth as a true specialist and a different kind of broker.
Our value proposition is anchored on a specialist approach to risk. In many of our specialty practices, we are a top-five player in our targeted industry and product line segments. Our student health and relocation practices are the industry leaders in their fields, and employee benefits, entertainment, healthcare, and private equity are all top players. Our captives business is now the 6th largest captives manager worldwide.
We continued to have close relationships with more than 500 carrier partners, which affords us significant market coverage and the ability to consistently meet the evolving needs of our clients.
2022 marked the fifth year in a row that we were named a Best Place to Work in Insurance by Business Insurance. Being chosen for this honor since 2018 confirms that our continued efforts to build and maintain a people-centric destination culture with an entrepreneurial spirit is not only working, but a place where our employees can realize their full potential.
$12.5 Billion
Premiums Placed
---
9th
Largest Privately Owned Broker
---
5th Year in a Row
Best Places to Work
Our ability to make acquisitions continues to be a powerful tool in our mission to build an independent, specialty-focused broker.
We look to partner with companies that bring expertise to new industry verticals or broaden the suite of products and services that we can offer to clients. This has become a potent accelerant to the success of Risk Strategies. Sharing the same vision and values enables us to build something great together.
Here are a few highlights:
Risk Strategies landed at 7th on the list of the most active acquiring brokers according to MarshBerry's M&A Market Update, as of January 20, 2023. This was a significant rise in the rankings as we moved up from number 13 in 2021.
We achieved our highest-ever win rate on targets where we submitted an acquisition bid, illustrating our market position as a preferred destination.
Despite underwriting a record number of deals in 2022, we maintained a disciplined approach to M&A with our bid rate remaining close to our historical rate.
We follow an intentional integration process to ensure companies joining us receive the operational support and services to become successfully engrained in the organization.
29
Acquisitions in 2022
---
7th
Most acquisitive active broker
We were founded on the principle of being a client-centric company, by delivering a superior client experience through a strategic, holistic, and specialist approach. Our specialists help build business and individual resilience, by acting to fully understand and manage our clients' risk profiles.
Here are a few highlights from 2022:
We launched a new company website to provide specialty insights, practical advice, and valuable information.
We advanced our analytics capabilities to build powerful dashboards and comprehensive property CAT modeling studies. We also invested in our risk management team to continue to grow our deep bench of industry and technical experts.
Our National Education Student Health practice completed its second annual Student Health Plan Benchmarking Survey. This provided clients with critical insights and industry benchmarking of their student health programs.
Risk Strategies Select was launched as a specialty practice dedicated to the needs of commercial small business clients.
"If you truly have the client's best interest at heart, you'll give them everything we have."
Mike Christian
Chairman & Founder
We have always believed that our strength stems from being a different kind of broker.
From a people and talent perspective, this means being dedicated to creating a destination workplace that is fulfilling and rewarding for our employees, and it is the foundation for our success.
Our goal is to create a community where every employee feels supported and has an opportunity to learn, grow, and develop skills and behaviors that are necessary to advance the business and culture of our organization.
We take pride in maintaining our core values and empowering employees to deliver specialty expertise through collaboration and communication.
The entrepreneurial spirit of Risk Strategies offers employees the opportunity to not only have a meaningful professional career but also a voice that shapes our company's success.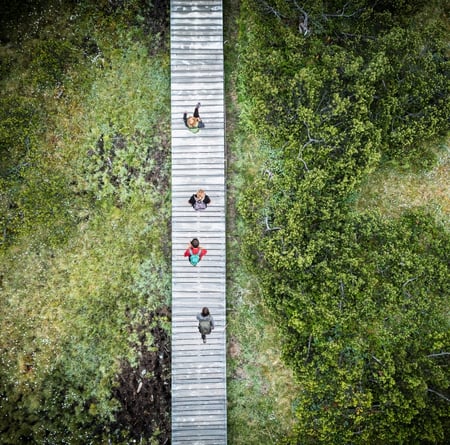 Environmental, Social & Governance
We believe in being good stewards for our company, culture, and communities by having a strong focus on Environmental, Social, and Governance issues. Our ethics and moral compass, along with our core values, allow us to create an inclusive, productive, and rewarding culture where each employee can thrive and collectively realize our individual and company potential.
In 2022, we introduced the theme of conservation to our employees and other businesses. This was inspired by CEO John Mina as he raised awareness for conservation initiatives and publicly shared, through blogs and media interviews, a challenge to other businesses to become involved.
2022 marked the second full year of our formal DE&I program. We made significant progress in many areas, including launching five Employee Resource Groups, hosting monthly BeHEARD regional events, and providing Diversity, Inclusion, and Belonging Training for every employee.
A hallmark of our culture and core values is giving back to the communities where we live and work. In 2022, we raised more than $850K for charitable causes nationwide.
We believe that good governance allows us to perpetuate the Risk Strategies culture in all that we pursue. Our governance structures are reflective of the company's commitment to building trusting, long-term relationships with our clients, employees, and investors.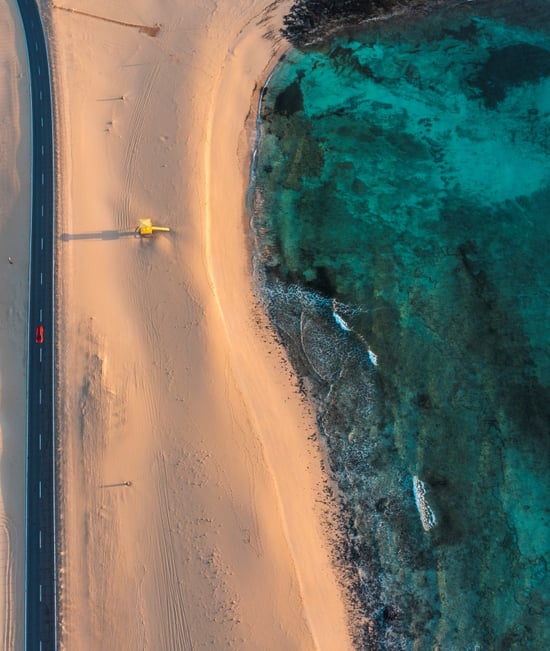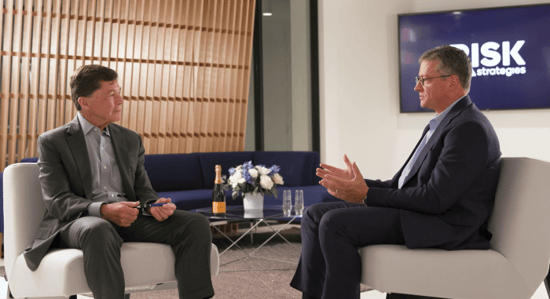 2022 was a special year in Risk Strategies history. We celebrated our 25th anniversary on July 28, an important milestone that reflects our growth into a billion-dollar company, while maintaining the collaborative, entrepreneurial spirit on which we were founded.
This milestone year was filled with opportunities for reflection, building connections, and celebrations. We hosted a special Fireside Chat with Mike Christian, Chairman & Founder, and John Mina, CEO, to reflect on our early days and the incredible growth of the organization. We also launched a Face2Face roadshow to connect in person and celebrate all that we have achieved together.